Our US Team
Our US Team is comprised of global experts with unique skills to ensure our client's needs are met. We manage all of our searches from within the USA and assign a global consultant for Internationally located searches depending on the location and industry.
Dwight Fortenberry- Founder
Dwight founded ACS in 2000 and has provide Management Advisory and Key Talent Acquisition having success in over 17 countries.  He focuses on creating strategies for turnaround, growth and acquistion opportunities for clients.
Bob Anderson
Bob has 18 years in Global Leadership Development coaching. He holds his MBA from Harvard and has received global recognition for Leadership training. He is a leader in his industry and fluency in 3 languages.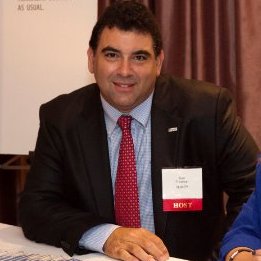 Ken Friedman
Ken has 25 years sales, is currently serves as a Major in the Air Force. Ken brings a strong work ethic and level headed approach to ensure our client's expectations and needs are met.
Kevin Stephani
Kevin is a strategically focused consultant within ACS Global. He identifies and provides Talent Strategies globally for highly niche' markets globally.
Before joining ACS Global in 2019 he held different roles within industry. He has the ability to develop a "big picture" perspective and be a strategic thinker to ensure our clients talent needs are met.
John Chudzik
John has 19+ years of experience working within Wealth Management.  He spent 7 years as the Recruiting Director at Lehman Brothers/ Barclays Wealth Management leading the Advisor recruiting efforts. Prior to that John spent about 6 years working for a small independent firm also focused on Financial Advisors.
Shawn Owens
Shawn has great experience in high growth companies and public company add ons. Shawn has been highly successful in providing key solutions to our clients most challenging Talent issues.  Shawn's ability to identify key players and contributors across the globe and industry spectrum is highly unique.
Elizabeth Clark
Elizabeth is a Sr Business Devleopment that has focused for years on our Attorney advisory division with a niche' in the M&A and Corporate Attorney Partner recruiting. She brings years of international Management consulting experience.